Segment and automatically deploy communications
Trace Group example
A multi-brand company
with international presence
TRACE is an international media group, specialised in afro-urban music and entertainment. With 24 channels, radios, digital services and mobiles, TRACE multicultural' audience worth 200 millions people in 160 countries.
For 2003, TRACE has become an iconic and referral brand for afro-urban culture. Especially in Sub-Saharian Africa, Europe, the West Indies and Indian Ocean
What Sigilium changed
TRACE used static standardised email signature layout, for all co-workers of the company.
Marketing and IT team decided take advantage of email exchanges, to transform signature into a dynamic and powerful media with Sigilium. Using the platform, they are now able to:
segment signatures per country / brand
help country marketing managers segment and broadcast relevant local communications
deliver messages to valuable contacts and stakeholders
Measure the visibility acquired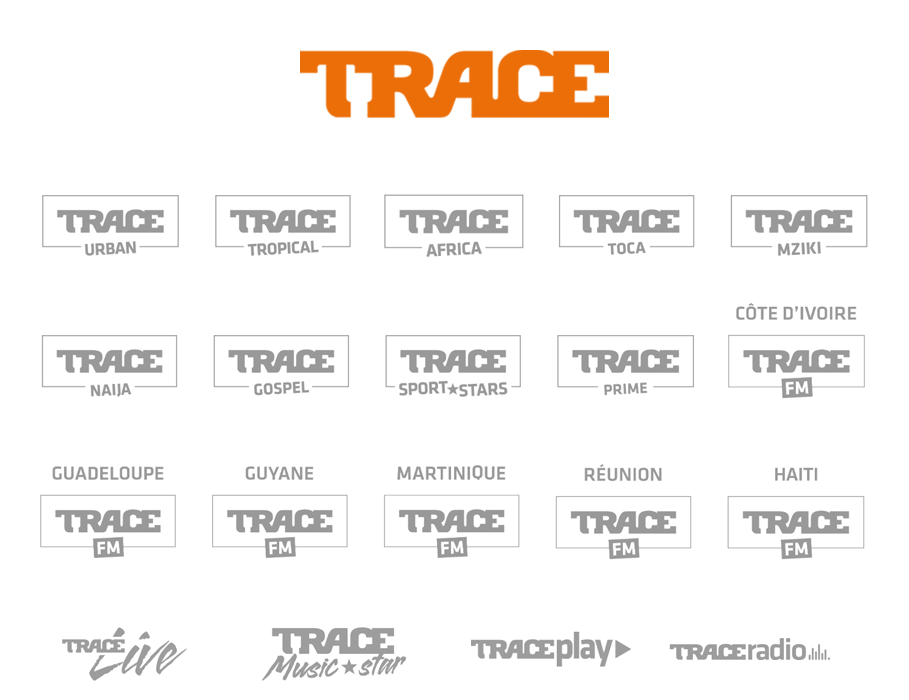 Launch: a transparent deployment
for co-workers
Thanks to a native integration with GSuite, Sigilium new email signatures were easily deployed.
Before deployment co-workers discovered their new email signature and could edit it. They were advised of an automatic launch on Gmail.
The D-day the new email signatures were sync on Gmail.
After and anytime they can edit their signature and sync it with other messaging service or CRM.
Mobile sync. Co-workers also benefit from a dynamic signature on iOS Gmail or Mail, to keep graphical consistency when they're sending email out of the office.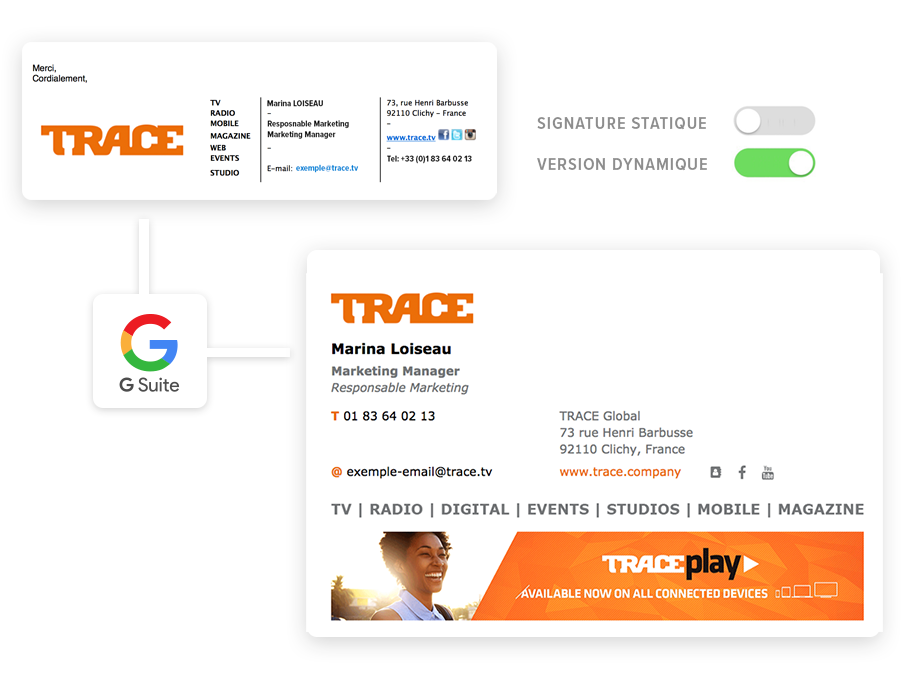 Communication: help marketing teams
with segmentation
TWO LEVEL OF ADMINS: LOCAL vs GLOBAL
On local side, country marketing managers have in charge a defined perimeter of signatures and can easily take advantage of this media. They prepare, schedule, and automatically deploy relevant local communications.
At headquarter, global administrators have a general overview of the activity (banners deployed, clicks, users, segmentation...). They can also deploy global corporate message, manage admin access and branding evolutions directly from Sigilium's platform.