Normalize email signatures
of a franchised network
Day by Day example
Issue: how to ensure graphical consitency remotly?
Day by Day is the first french loose grocery network.
There are openings of new stores every month on french or belgian territory. Their numbers has doubled, last year.
Get and keep graphical consistency remotly for every store's email signature is an issue. Day by Day was looking for a very simple solution for their franchised.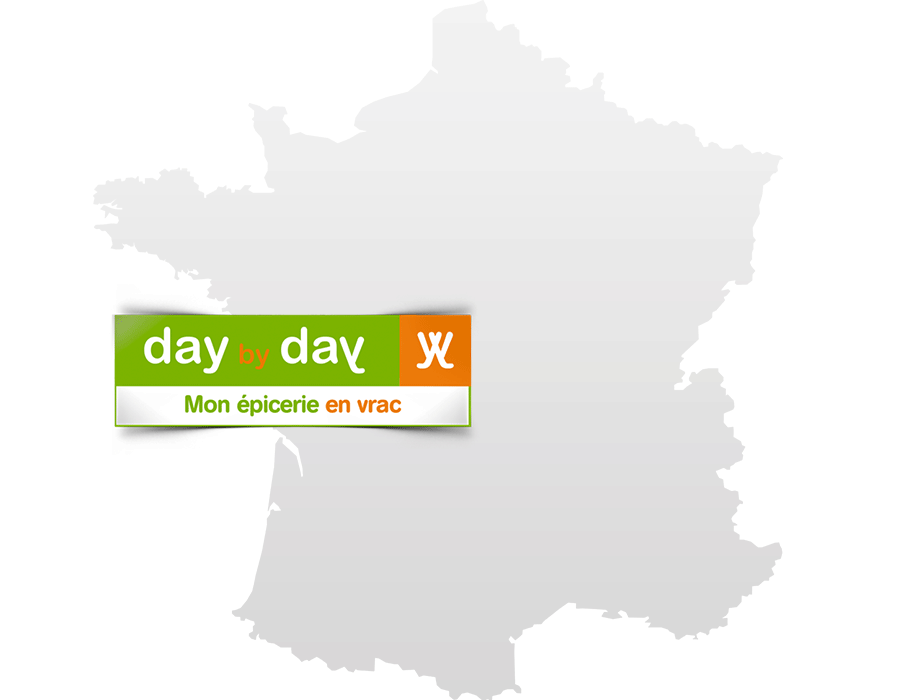 Accompany
Since 2016, Sigilium help headquarter team to normalise email signatures. So that franchised can have their own in a few minutes.
Signatures are sent to the new store's team members
They can validate or update contact details
Deployment is automatic or a simple notice is at disposal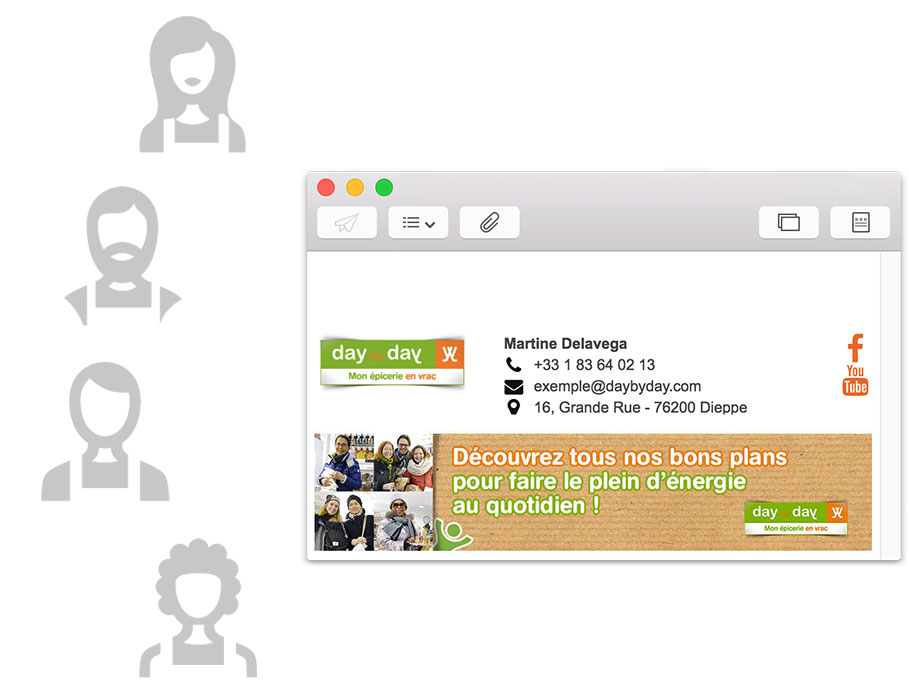 Result : very easy to pick up!
Have a corporate email signature become as easy as filling a form. And can be done by every franchised.
A normalized branding
No more technical struggle
Communication team can easily manage messages
Updates are automatically deployed in email signatures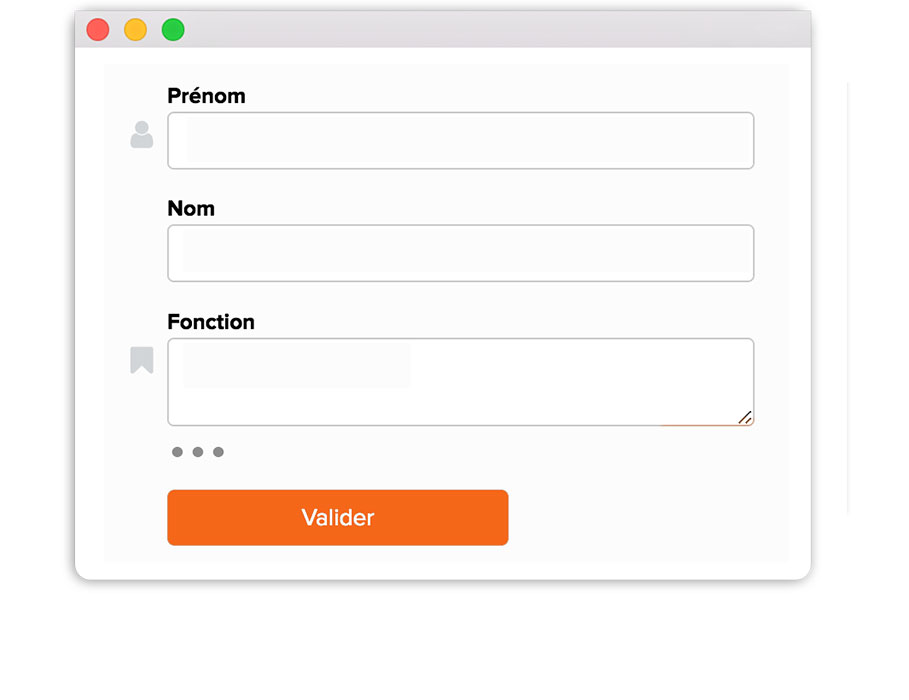 Today
Communication team can focus on creating messages and split them by location if needed.
Franchised don't need to update their signatures everytime and can focus on customer relationship and business managment.