Migrating from Google Workspace to Microsoft 365
A seamless transition for Motul users
Support a messaging service evolution
Motul centralises the management of its email signatures with Sigilium since 2015. And it does so for all its branches worldwide. The first deployment of signatures was achieved using Google Workspace. Back then, users were all using Gmail.
From Google to Microsoft
But following a decision by the IT teams, all users switched to the Microsoft environment, and therefore to Outlook email on PC or Mac.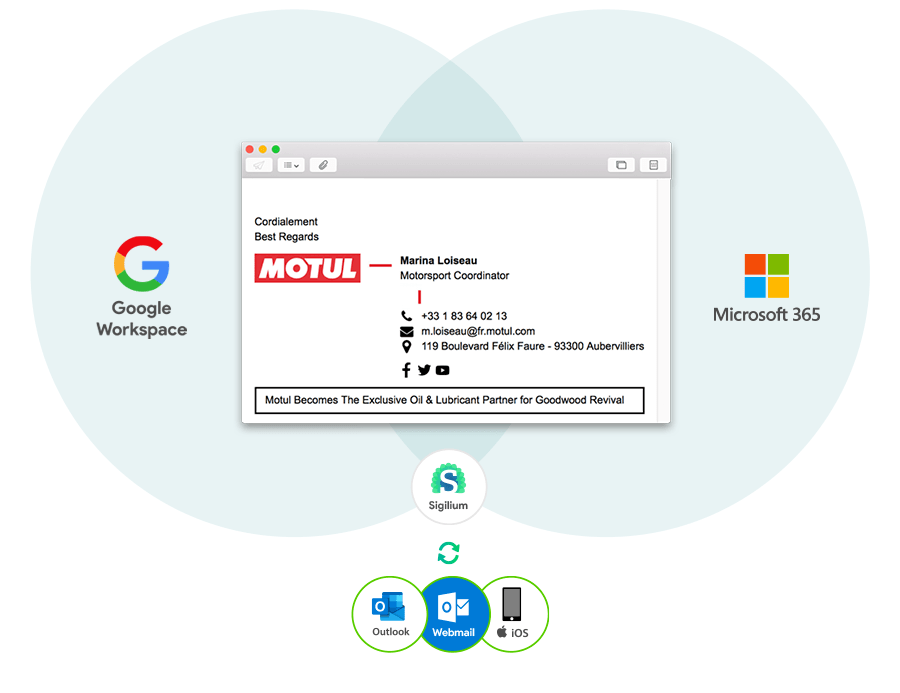 A seamless transition
Developed for a range of email software and CRM, Sigilium allowed the IT teams to switch from one environment to another seamlessly for the users' email exchanges.
In concrete terms,
The centralized management platform remained the same for the marketing teams
The major changes initiated by IT could be carried out gradually, without impacting either the design of the signatures or the centralized distribution of ads.
During the transition period, email signatures were updated on Gmail and Outlook.
Advantages of the Sigilium approach
Being installed at messaging service level helps easily manage email signature even with various messaging services in use.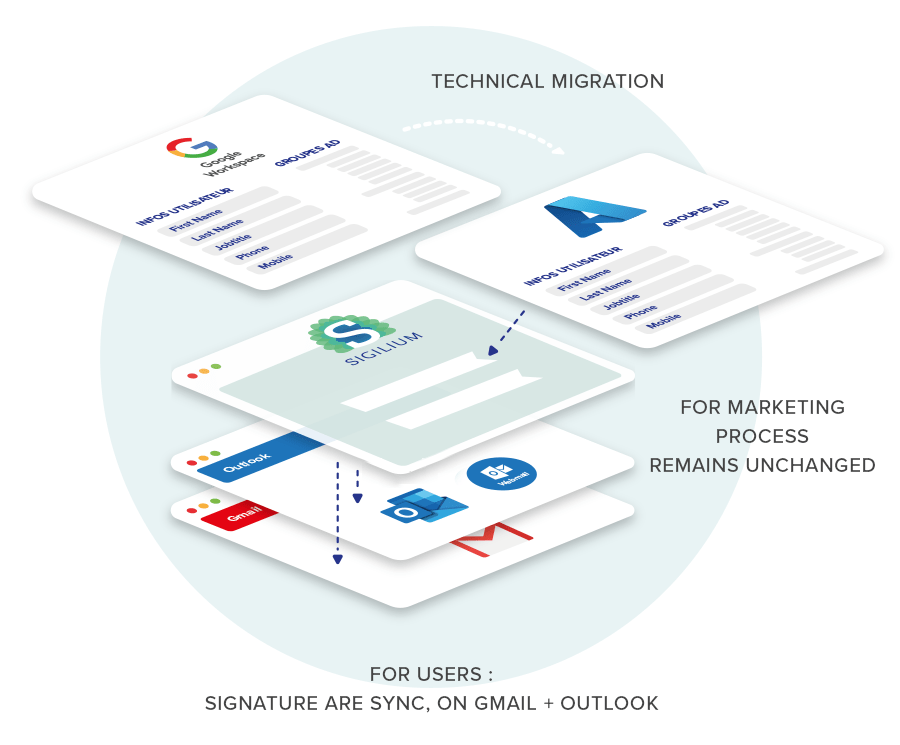 ---
Not yet a Sigilium's user?
Benefit from a 15 days trial and transform email signatures into a powerful and centralized channel!
Receive my example and try Sigilium
---