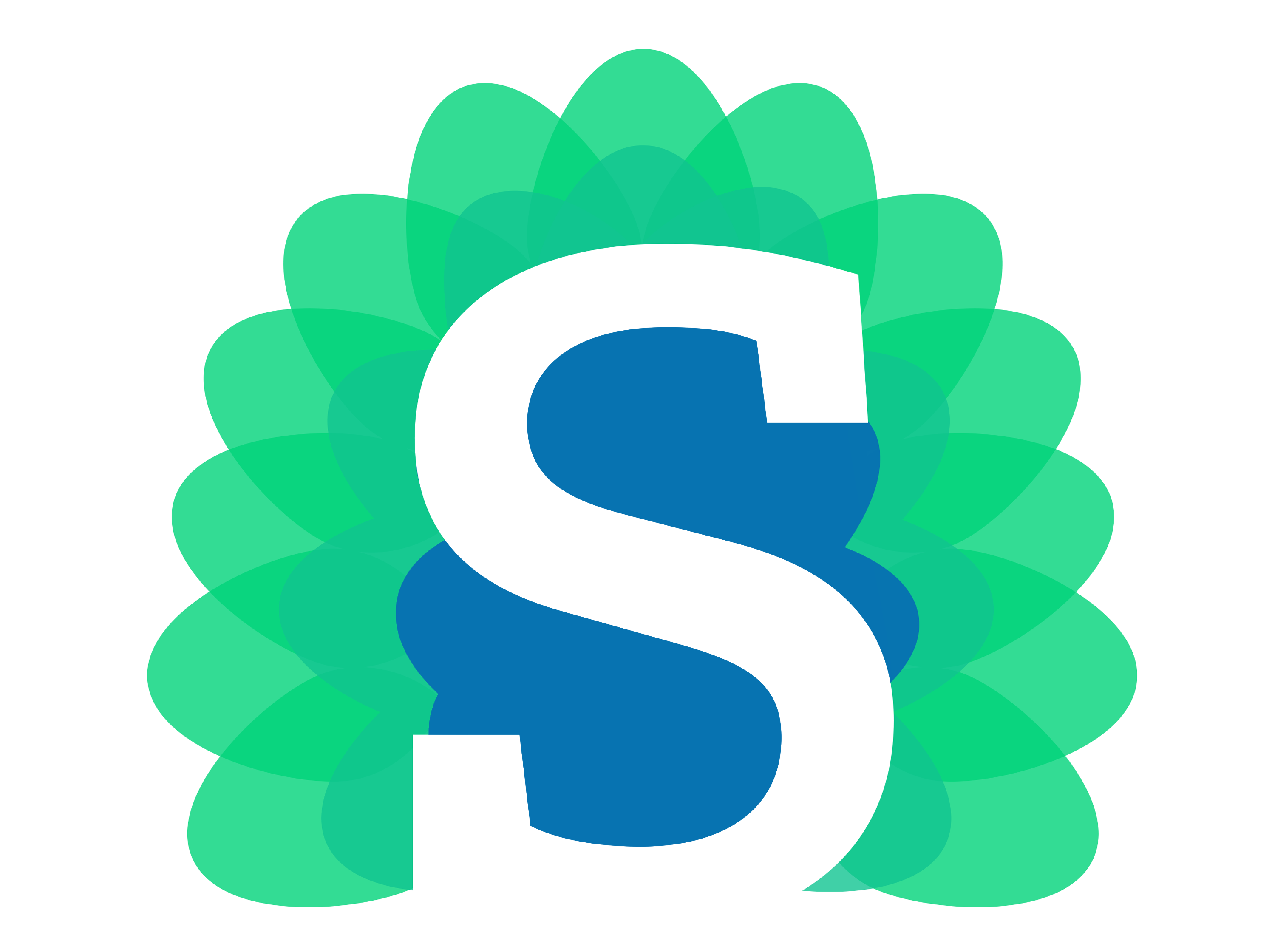 How to easily generate qualified leads
in this period?
Return on experience from the International Marketing event (RIM 2020)
Email has never been used more than today

On the 1st and 2nd october the 6th annual International Marketing Meeting took place. Sigilium has been a partner of this event for several years now.
All sales and marketing directors present at the RIM 2020 agreed that it has become increasingly difficult to get their prospects on the phone since March of 2020. Remote working and the balancing of work and personal life has created more distance and slowed down or modified sales processes.
For professional exchanges email has confirmed its place as a privileged channel.
How to benefit from this situation?
How to gain in visibility,
and turn this into a highly efficient channel for acquisition?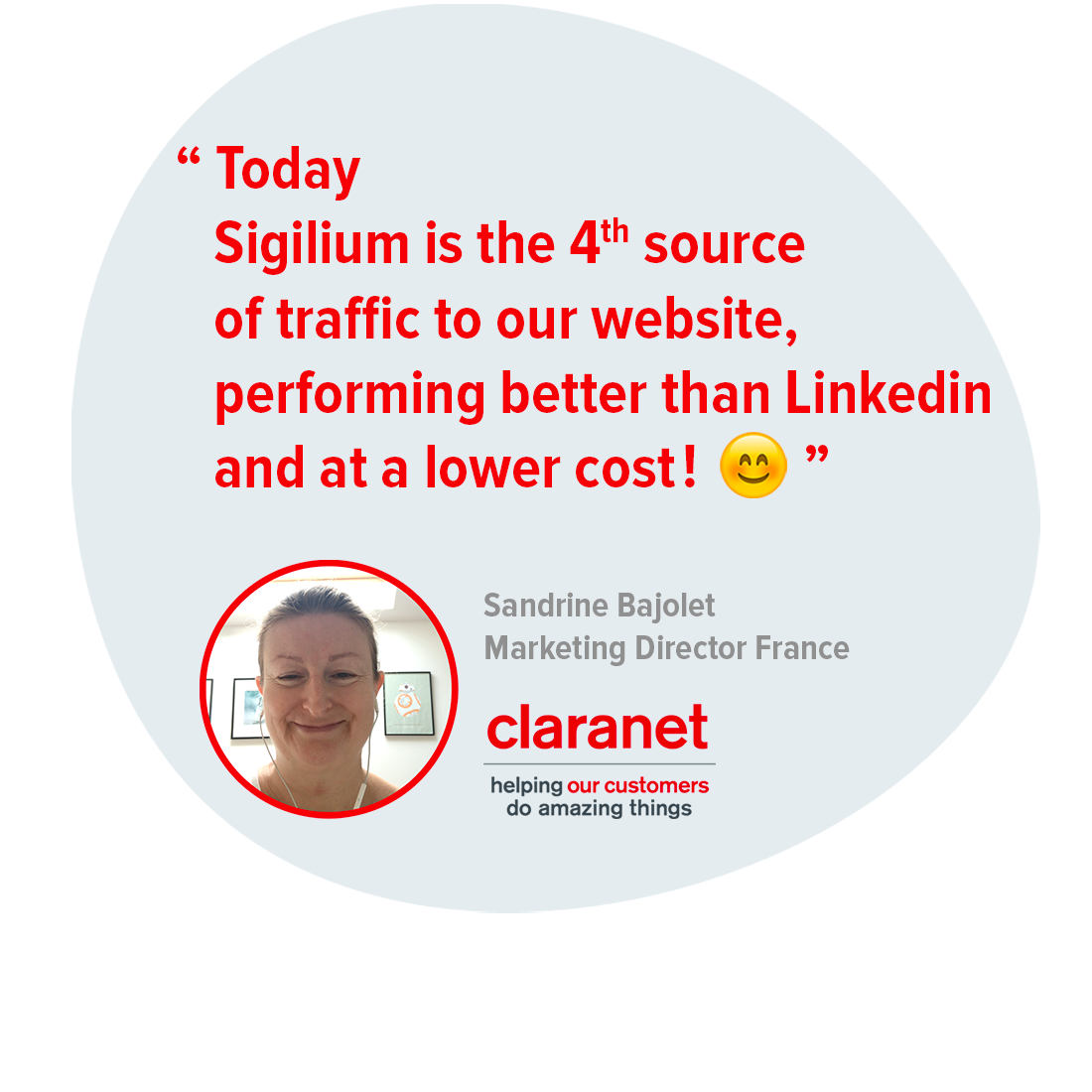 Some figures for 2020: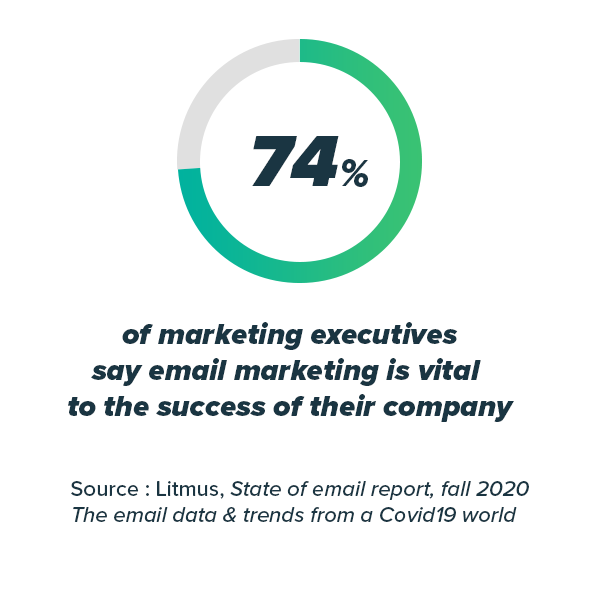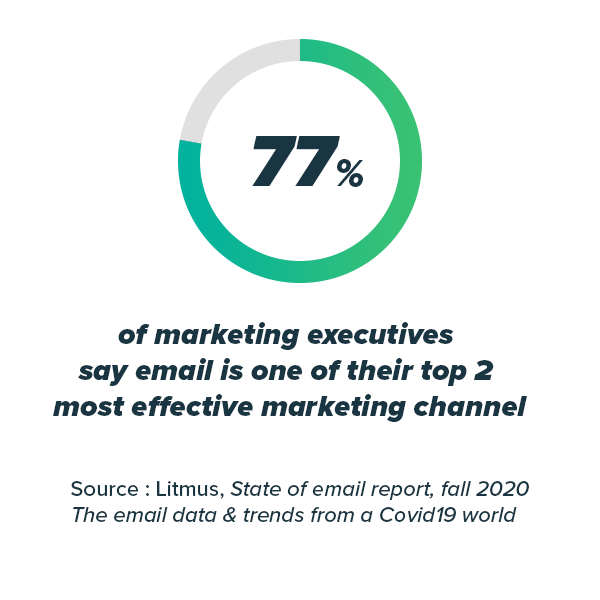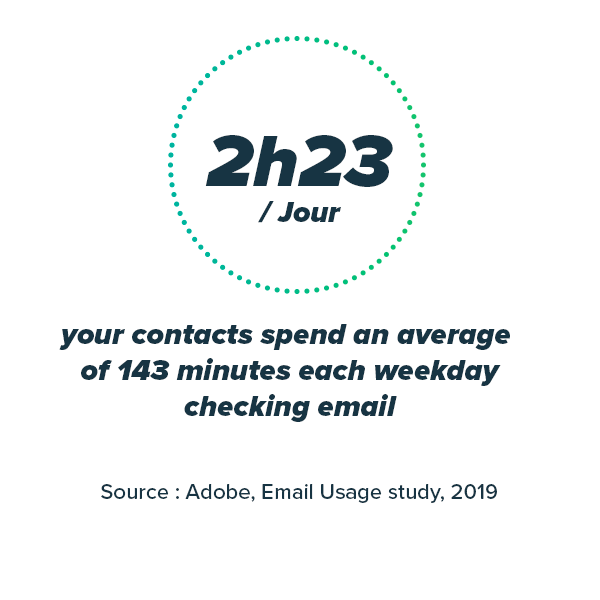 Usecase: succeed in prospection since Covid 19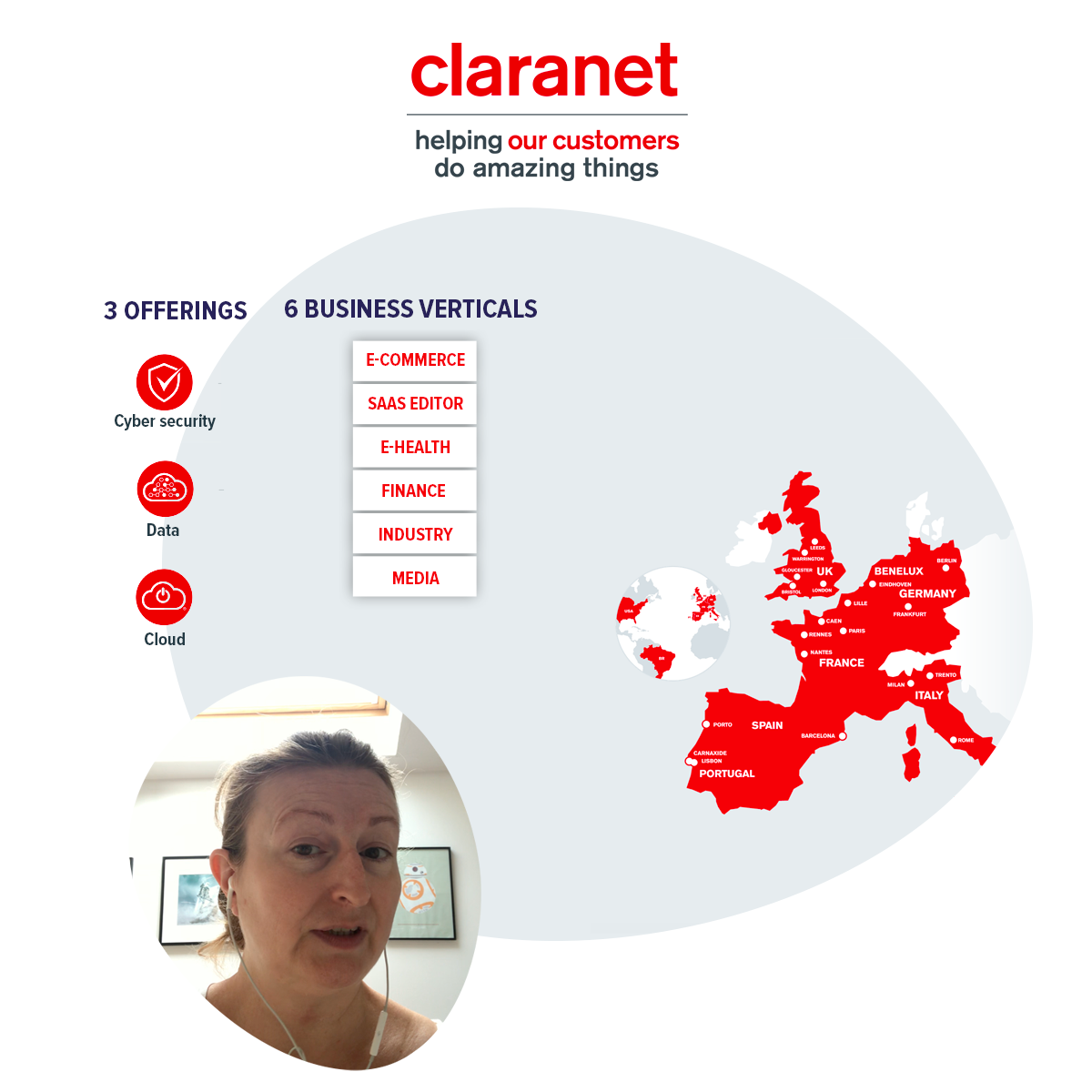 How Claranet engage prospects and clients since Covid19
Sandrine Bajolet, the Marketing Director of Claranet France, has two major challenges since Covid: generate awareness of their offering and generate more qualified leads.
The targeted technical profiles and decision-makers were less and less available in the period. Email remains a privileged way of delivering content that the contact will read once they are available. These profiles spend little time on social networks or answering phone calls
This is why using Sigilium allows Claranet to keep engaging these contacts with targeted content.
To communicate on the offering and on-line events to new prospects through all e-mail touch points: prospecting, reminders, mail exchanges with their team.
To make sure that existing clients are aware of all the elements of the offering thanks to their 1 to 1 exchanges with Claranet teams.
How to leverage this channel?
1. By segmenting messages and using a personalized approach. Not all employees will send the same messages. We can define the message by teams and the business vertical they address. This allows the content to be more engaging and targeted.
2. Through scheduling campaigns. Once a webinar series has ended the messages are automatically replaced by other content (articles, blog pages on the subject).
3. Through shared calendars. they allow your contacts to schedule a meeting directly at the most convenient moment.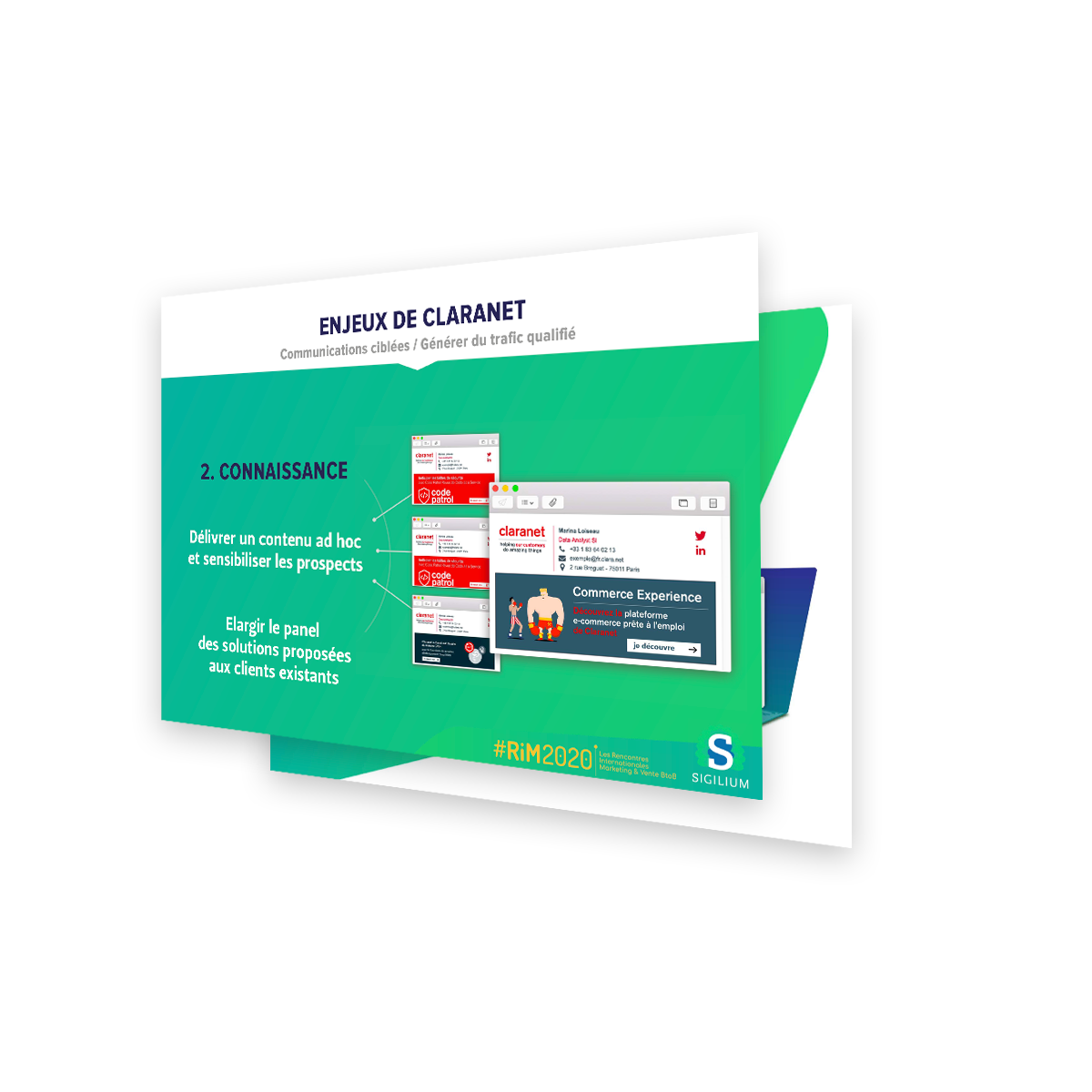 Not yet user?
Schedule a demo and benefit from a 15 day trial.
Transform email signatures of your company into a powerful and centralised channel!
Receive my dedicated example
What Decisionmakers say about Sigilium Email Signatures

EFFECTIVENESS OF THE SERVICE

SIMPLICITY

AVALABILITY OF THE TEAMS
"We work with Sigilum to manage all the email signatures for our agency. The results are what we have been looking for. The product fulfills its promise for 100%. Simplicity, Effectiveness."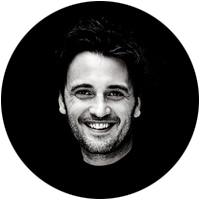 Romain Collinet
CEO, Willie Beamen
"Thanks to Sigilium the Communication team can manage the updates in email signatures in real-time for all our employees. We can differentiate the information according to the departments."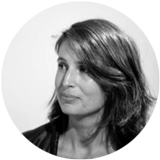 Stéphanie Chazalon
General Director, Institut des Cultures d'Islam
"For our business as a SaaS company this is becoming a key element in our digital marketing. For our sales people it is very important to always communicate the latest information."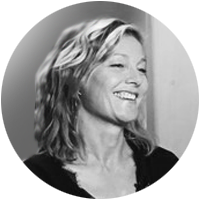 Maÿlis Staub
CMO, Data Legal Drive