1
Download our app Sigilium.pkg and run it.
2
Launch the app Sigilium and accept to move it to Applications folder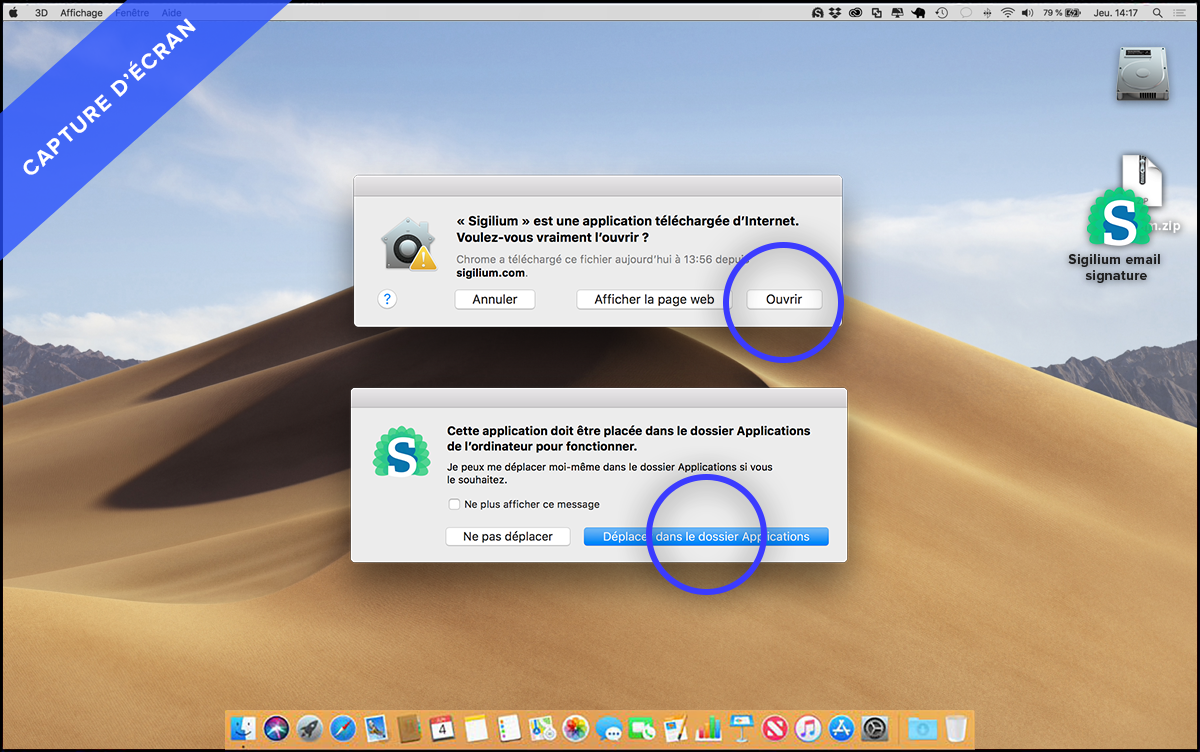 3
Launch the Sigilium app and enter your email.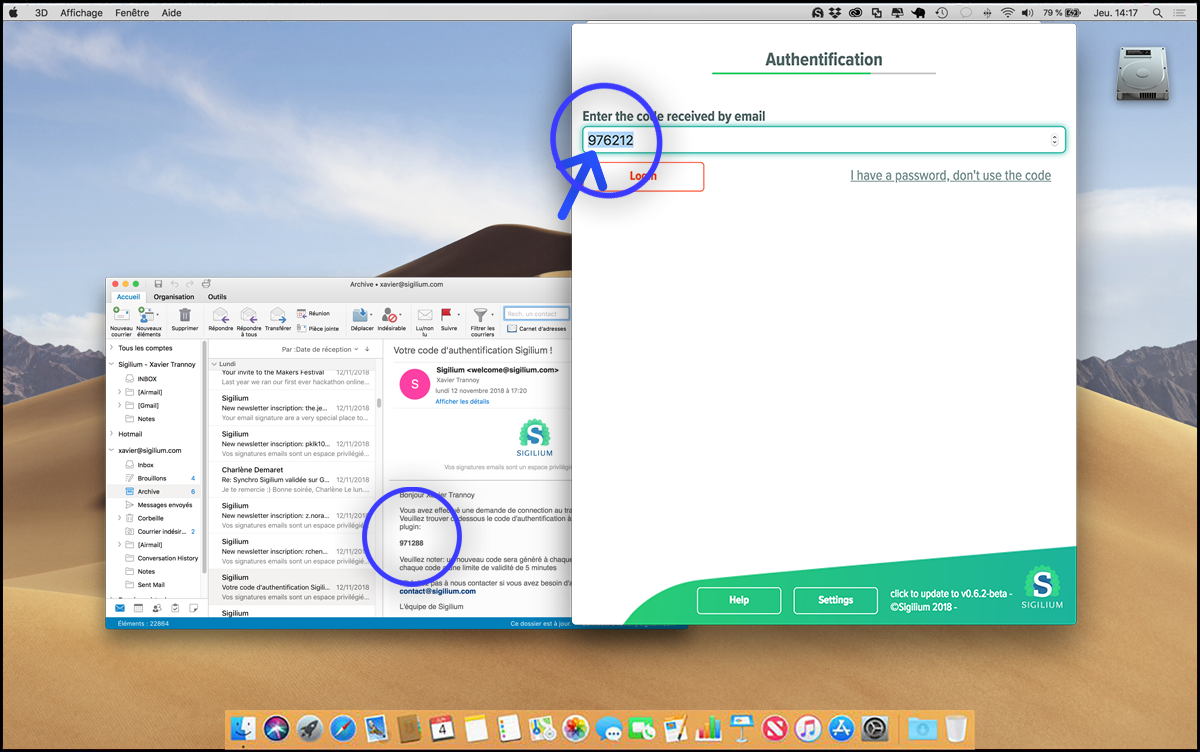 4
You will receive an authentication code by email,
enter it and click on Login.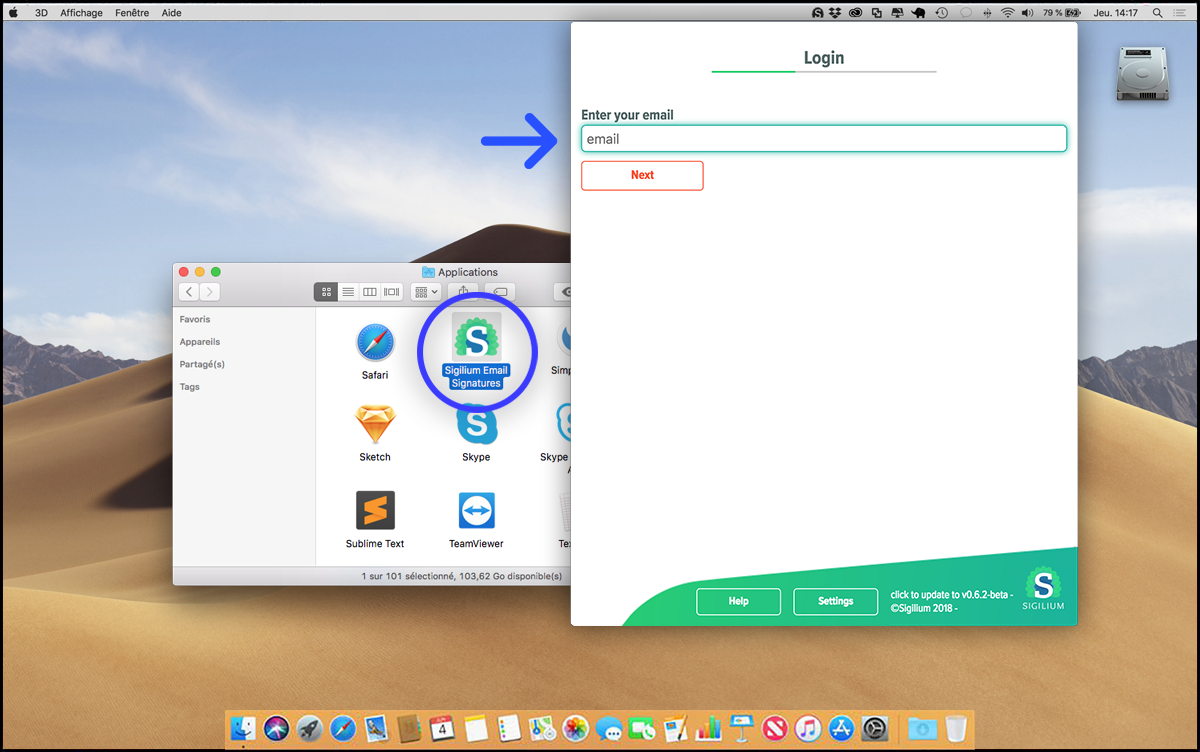 1
Download our program and run the sigilium.exe file
2
Click run or double-click the installer once downloaded

3
Our app will install itself.

4
Enter your email or use Office 365 authentication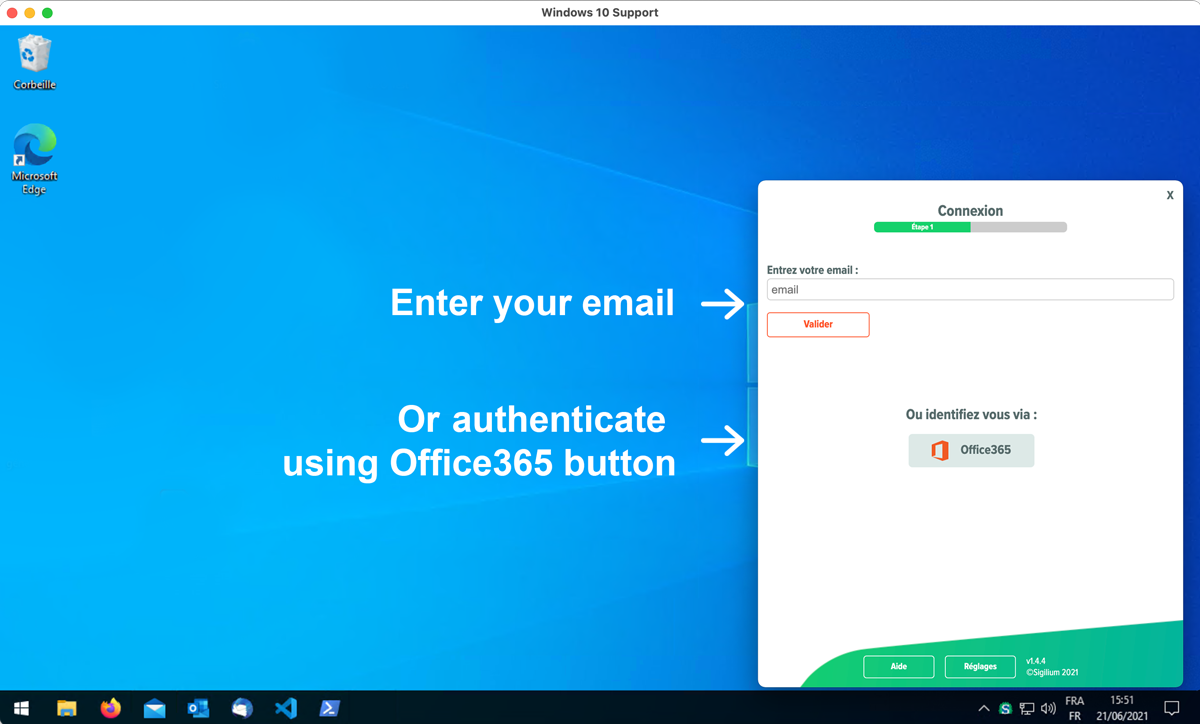 5
You will receive a code by email enter it in the app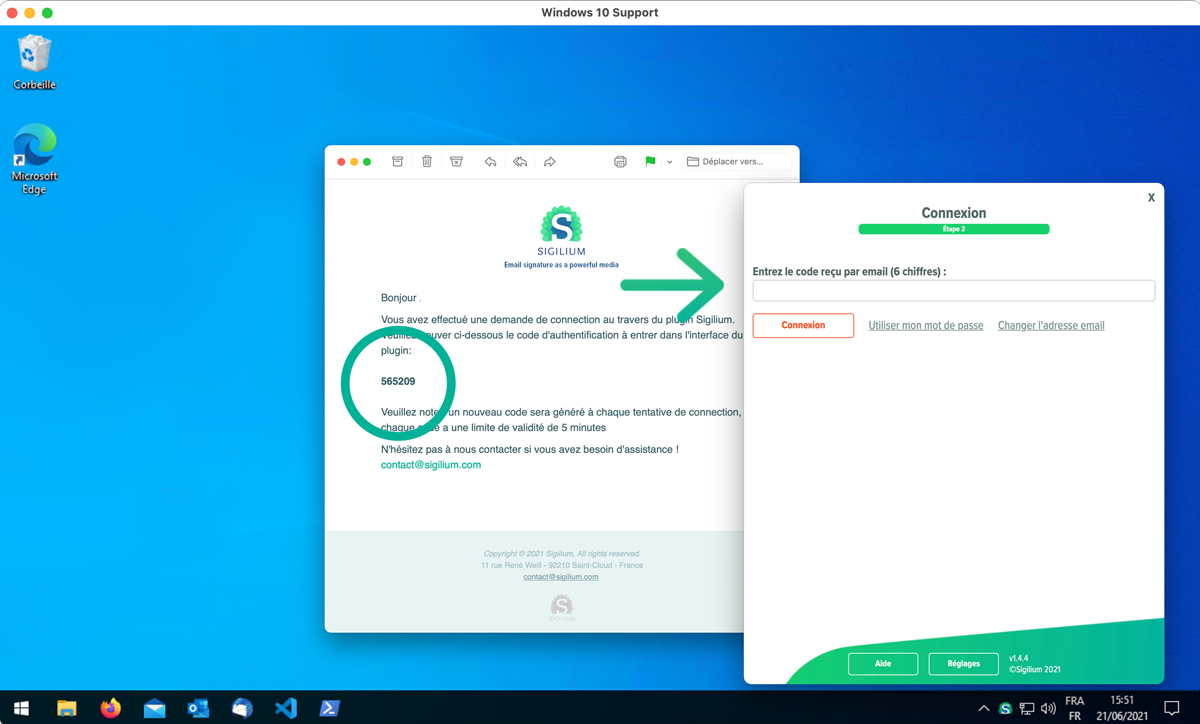 6
Follow the instructions in the app