Have meetings scheduled directly from your email signatures
Simplify planning meetings with your contacts
Thanks to this new Sigilium feature you can help your professional contacts to schedule a meeting in your calendar, when you're available. Directly from your email signature!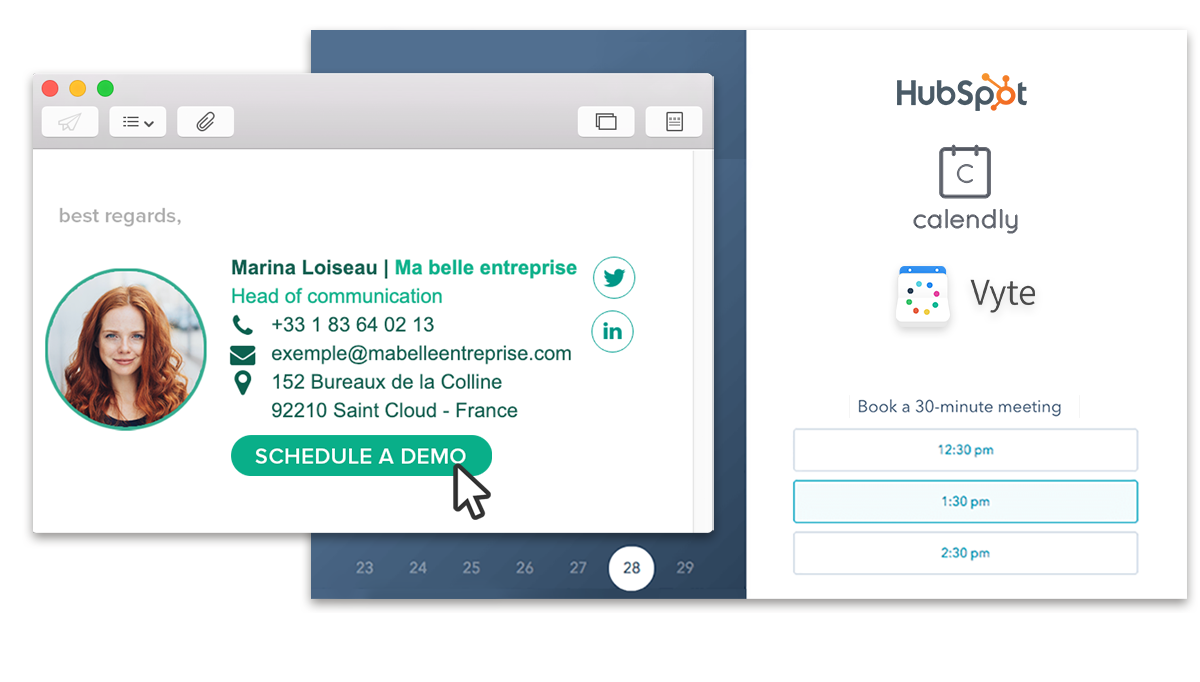 How to add this Meeting button
Edit your Sigilium email signature and add a meeting button. Define the purpose (meeting, online demo, support), then link it to your calendar. You're done! The button is now added to your signature.
For whom?
Make your sales team more productive helping them to interact directly with prospects: when people schedule a demo, they might soon become new customers. Also, help your Customer Success teams, or Support teams be responsive.
Edit my signature > add > validate
an employee can activate/deactivate the feature anytime.
Share predefined time slots in your calendar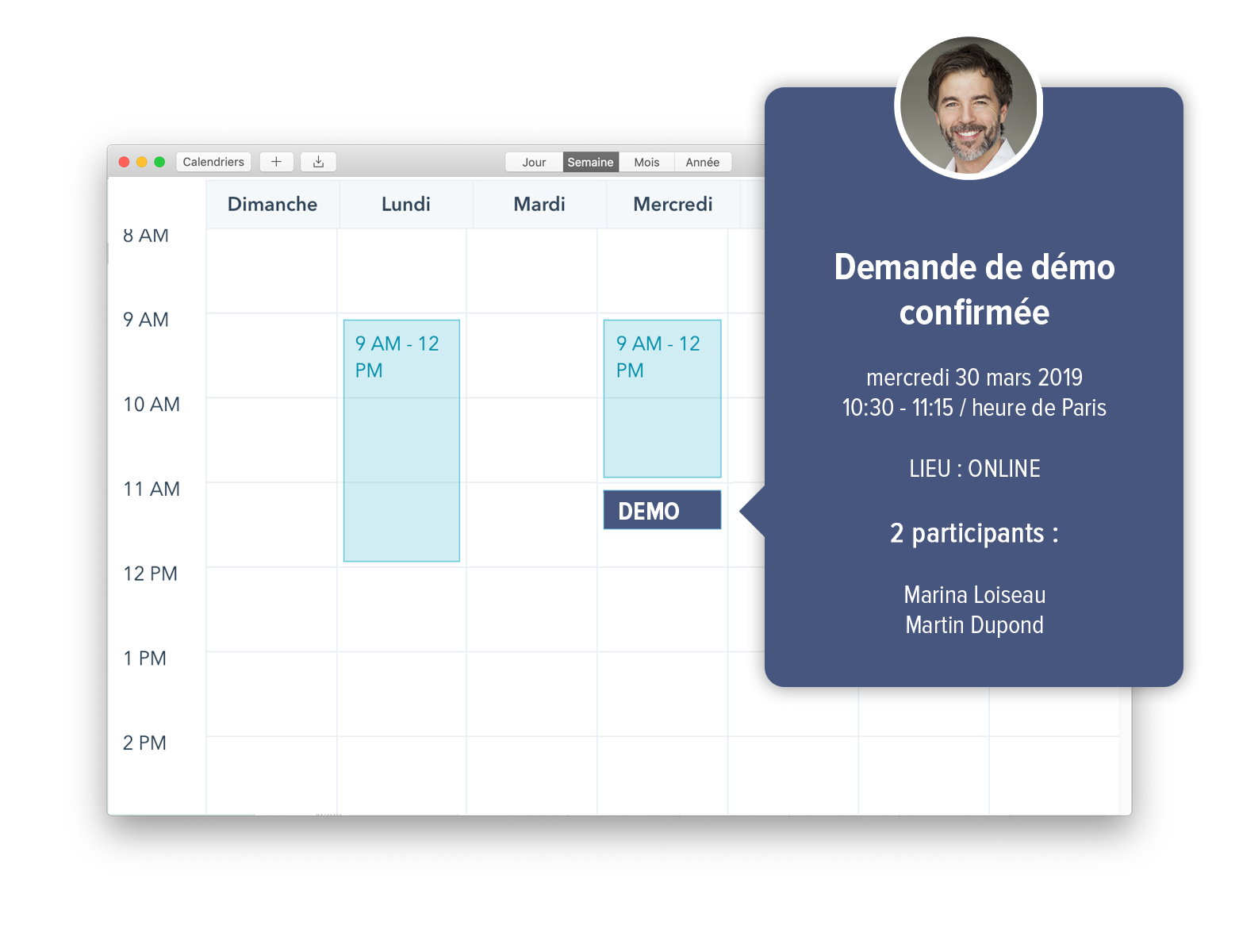 Not yet a Sigilium's user?
Benefit from a 15 days trial and transform email signatures into a powerful and centralized channel!
Receive my example and try Sigilium